Generally, corporates loosely call them soft skills, but we call them life skills.
Professional etiquette is critical for individual development and organisational growth in a fast-paced corporate world. Time, Involvement and energy are needed to develop the basics of Professionalism across the layers of the organisation. If we don't develop life skills in the formative years of a professional career, these don't get corrected and become a roadblock to career growth. People often don't emerge as future leaders because they lack certain basic professional etiquette.
Professional Readiness and Personality Development
for Corporate Success
(Training, Coaching and Enablement)
Personal enablement requires time – These modules can be done online and offline. Such courses can be for a few weeks to Six months, depending on the interest and depth of Development required. We can tailor this to suit the requirements of the learner. 

Dinkar is working with many organizations on various high impact consulting and coaching projects related to people strategy. He has a rich experience as an International Partner and Business Coach. He is also engaged in developing the leadership capabilities of Senior Management. He has coached young high potential talent from various MNCs and Indian Companies.
He has helped to develop the skills and behavior of over 11000+ resources from various business functions. He is a sought after Sales and business coach for many organizations. He is also involved in the leadership capability assessment and development of high profile MNCs and Indian companies.
Read more ⮟
He was part of Mercuri International (Sweden Based MNC as a Senior Consultant), Mercuri Urval (Denmark Based MNC as a Senior Consultant) and Better Future (Nederlands based MNC as their Managing Director for Asia)
M.Tech (Mineral Engineering , Indian School of Mines- IIT Dhanbad), PGDBM, Leadership Capability Assessor, LIFO Coach, Belbin Coach, Celemi (Business Simulation) Certified Coach, ICF Certified Life Coach, Doctorate in Management studies | Member of Mindfulness Association (UK)
Also the founder of Kabir Learning Foundation (www.kabirlearning.in), Groval Selectia (www.grovalselectia.com) and Groval Eulers (www.grovaleulers.com)
Dinkar uses a lot of examples from various business coaching experiences to inspire creativity. He has been anchoring various themes for senior leadership journeys . He is involved in engagements for International audiences and top notch leaders. His close connection with European, American and Asian companies, has given him a strong understanding of the dynamics of handling cross cultural leadership teams.
Dinkar has strong experience in conceptualizing and delivering consulting projects and workshops on personal transformation, leadership excellence, Customer centric culture creation, Service excellence, Business Planning and Sales excellence across segments such as Information Technology, Hospitality, Healthcare, Engineering, Automotive, Retail, FMCG, Wellness and so on.
He has also worked with service teams of various organisations towards enabling better service deliverables. His core competence is finding solutions for sales capability development, business enablement while conducting intense workshops and workouts towards transformational leadership.
Read less ⮝
Dinkar's Journey - Global Consulting experiences with Some Awesome Organisations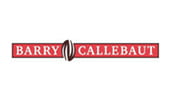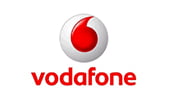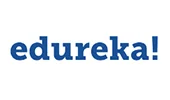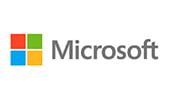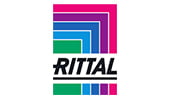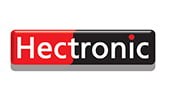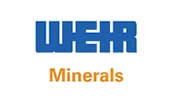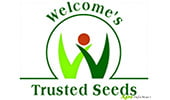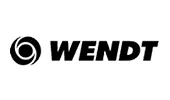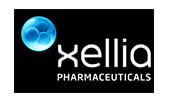 Thank you for a great couple of days. You're a true inspiration, not only through your professional competence and obvious people knowledge, but also on a more personal level. I am grateful that you are willing to share your wisdom with me.
Y17-18 has been momentous year for our vertical. As of YTD Dec'17, we had grown by 30% over previous year and continue to maintain a similar run rate. I would like to take this opportunity to thank each and every one of you for your contribution & hard work to make this year a grand success.
We had approached you Dinkar , for creating a Robust Account Management Culture and an effective prospect Management system. Making the Sales team and their leaders more conscious about opportunity tracking and winning the deals . We have also aligned the cross functional team to support the sales teams in accelerating business growth. The Sales enablement engagement has really enabled our account managers and delivery directors across various geographies to address the account management in a more conscious and structured manner.
We did work with Dinkar on 2 projects over the last 2-3 years. The first project was to bring a sales orientation for our IT Delivery Team who were managing clients as a support function. The idea was to pro-actively get additional business in terms of change requests and also bring in an element of cross sell / up sell. We found the engagment with Dinkar quite effective. The second project we did was to bring value selling & drive hunting sales. We found this engagement effective especially in our sales team for emerging market. He can bring concepts & methods for effective sales and can add value for Sales team who want to learn & improve.
References can be provided on request
Professional readiness is all about Care, Trust and Credibility. Simple habits create profound impact on others.
Building timeless fundamentals can save a lot of leadership bandwidth in developing people. 
Supports  Career growth
Builds better chances to get recognition
Helps in getting acceptance from cross-cultural stakeholders 
Top leaders have simple expectations. They want basic professional etiquette in their team. In most interviews, people look for such traits to build scalable organisations. People with professional readiness are often preferred for strategic projects and promotions inside the organisation.